Playing the sniper in your airsoft team can be a lot of fun, but only if you are using the best airsoft sniper rifle you can get. You can't just use any airsoft rifle.
The main advantage of being a sniper is that you can target your opponents but they can't target you. So that means you should be able to find and hit your targets while they're unable to fire back at you.
With the range and accuracy of an airsoft sniper rifle, you can win lots of contests with your buddies when you're all engaged in backyard plinking. It's also a handy weapon to use when you have varmint trouble in your backyard.
Top 8 Airsoft Sniper Rifle: Comparison Chart
Check out the power systems for each sniper rifle, and the velocity you can expect from your ammo. The table also indicates if you can out in accessories.
Best Picks for Airsoft Sniper Rifle
If you're unsure about what to get, the many options in the airsoft industry can be rather confusing. Save yourself a lot of trouble by starting with the sniper rifles on our list.
What Is the Best Airsoft Sniper Rifle?
Actually, the real question is about the best airsoft sniper rifle for you. If you're a newbie, then you may well be satisfied with a stock rifle you can have fun with right out of the box.
If you're a vet, then you may wish to come up with a highly customized sniper rifle to give you the thrill you're looking for.
Either way, a sniper rifle needs to give you the range and accuracy you need to hit your targets from farther away. It should be easy enough to handle and fire, so you can use it without making too much of a fuss that can reveal your location.
Things to Consider Before Buying Airsoft Sniper Rifle
Focus on the following factors when you read an airsoft sniper rifle review:
Cost
Of course, the price will always be an important factor if you're a responsible consumer. The good news is that if you're a newbie then you don't really need to spend a lot to get an airsoft sniper rifle you can have fun with.
Just keep in mind that you'll generally get what you pay for. The best airsoft rifles under $150 are usually much better than the best airsoft sniper under $100. The cheap airsoft sniper rifles under $50 dollars won't often give you the accuracy and range you need. But if you're a newbie then the best budget airsoft sniper can still be a lot of fun.
But if you're a lot more experienced with airsoft, a cheap sniper rifle in stock form just won't cut it. It won't be as good as you'd like, since airsoft vets have higher standards. That means spending more to get the premium features you want.
Fps
The velocity of the pellets you fire in feet per second is always the one quantitative feature you want to check out. For close quarters combat, any fps rating higher than 300 would be good enough. But if you're a sniper, you should at least get something higher than 400 if you can.
Range
The fps rating is, of course, one of the factors that determine the range of your rifle. If the pellet fires faster, then it will obviously reach a farther distance.
But you should also check out the barrel as well. A longer barrel is better for range than a shorter one, and the bore should be just right. The bore can't be too wide for gas-powered rifles, as the air would just empty uselessly through the barrel instead of pushing the pellet forward.
You should also look for a good hop-up system. The hop up puts a backspin on the pellet to make it travel farther.
Accuracy
Check reviews regarding the accuracy of the rifle. It doesn't have to give you a 1-inch spread at 100 yards. As long as you can hit your man-sized target consistently at a distance farther away than they can shoot you, you're good.
Accessories
You need a scope to find your target. With a good scope, you can then identify your opponent from farther away. What you don't want to do is to shoot at moving branches you mistook for your opponents, thereby indicating your presence and location. A scope also improves your accuracy.
The bipod may also help you with your accuracy. You need a steady pair of hands to make sure that your rifle doesn't jitter when you shoot. The bipod can make sure of this, just like a tripod gives you a steady platform when you take a picture with a camera. It's the same principle.
Now you can go with a stock rifle that already has these accessories if you want. Another option is to get a rifle with a rail system that can accommodate these accessories. That way, you can get the scope and bipod you prefer. Finding a good scope that's already part of the sniper rifle package isn't always easy.
Easy Field Use
As a sniper, you may have to be kneeling or lying prone to get a good and steady shot at your opponents. Your rifle should be comfortable to handle and hold, especially for these positions.
Your movements should be smooth, so that you can fire without betraying your position. The sniper rifle should let you fire without making too much of a commotion.
Durability
The main problem with more affordable rifles is that they don't tend to last as long as the more expensive ones. But there are some rifles that are both affordable and durable. Check the reviews for reports regarding breakdowns, especially if parts break down too soon.
It's always better, as a rule, to get lots of metal parts for your rifle. Metal parts tend to withstand wear and tear better than the ABS polymer plastic alternative. It's just that all-metal rifles tend to be much more expensive. So, a better compromise is to look for a metal ABS hybrid.
Authentic Looks and Functions
Sometimes the fun with airsoft is that you're able to display or use rifles that look and work like their authentic counterparts. If you want this kind of thrill, then you'd want the rifle to look as similar as possible to your favorite sniper rifle. The rifle should have the same colors and dimensions.
In the battlefield, you may also want the rifle to work similarly to your favorite rifle. That may mean getting the weight right as well.
Different Types of Airsoft Sniper Rifle
Airsoft sniper rifles can be categorized according to how they are powered. You have airsoft spring, gas, and electric sniper rifles to choose from.
Spring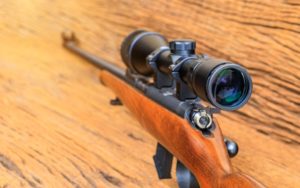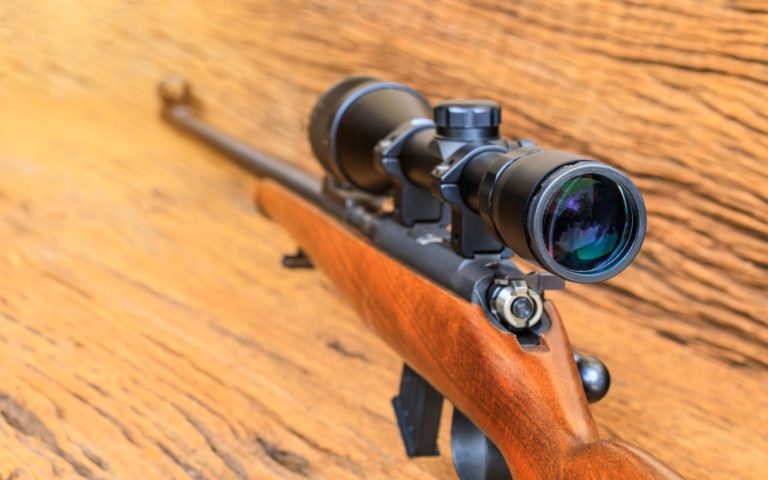 This uses mechanical energy to fire your pellets. In general, you have to pull the bolt to set the spring.
For sniper rifles, you may want to a tight spring to have the kind of force you need to maximize the range of your pellets.
The problem is that a tight spring is more difficult to pull back. Kids and newbies may not even be able to do it properly. It takes practice to pull the bolt back on a tight spring, and even experienced airsoft players may do it more slowly. That means you reduce your rate of fire.
Compressed Gas
In many airsoft rifles the gas cartridge is stored right near the magazine. But some airsoft rifles may have detachable gas tanks that work similarly to paintball guns. The rifles with the detachable gas tanks are generally more accurate because it's not as difficult to adjust the hop up. It's just that the rifle doesn't exactly work realistically.
With gas cartridges, you may end up with inconsistent muzzle velocity, which can then give you less accuracy. You also generally have to pull on the bolt action for each shot.
Electric
In most cases, AEGs marketed as sniper rifles are just lower-quality rifles, period. They're single-shot rifles instead of fully or semi auto airsoft sniper rifle replicas, and you have fewer rounds in the magazine. At the same time, you usually don't get the higher fps you need to compensate for these drawbacks.
A battery powered airsoft sniper rifle may be fine, as long as you get an fps rating at about 450 fps. That can be difficult and expensive, and may require constant maintenance. It's this reason why most sniper rifles are either spring or gas-powered.
Tips for Using and Maintaining Your Airsoft Sniper Rifle
Store the Rifle in a Dry Place
You have to keep your rifle dry, as moisture can eventually mess up your weapons. If it ever gets wet when you're playing with the rifle, wipe it down thoroughly before you put it away.
Keep the Barrel Pristine
A dirty barrel can reduce your range and accuracy. The problem is that your barrel can get quite dirty, even after just a whole day of firing it.
Use the cleaning rod that usually comes with your rifle and a few other cleaning supplies. You'll need fabric patches, tissue paper, or cleaning swipes to get rid of any debris or gunk that's on the inside of the barrel.
Maintain Your Mag
If you don't take care of your clips, you may end up not having a pellet in the chamber when you're about to fire. You have to make sure the follower isn't caught on anything. If you have a spring rifle, the spring should still give you a strong upward force. You may want to use a degreaser to clean the mag, and you ought to smoothen any rough imperfections.
For gas rifle mags, you need to keep some gas pressure in it.
Be Careful with the Hop Up
When you're cleaning the barrel, you need to make sure you don't do any damage to the hop up. So, don't be too wild in cleaning the barrel. Don't push in the cleaning rod too far in.
You also have to be careful that you don't get any lubricant on the hop up bucking. Lubricants reduce friction, but the hop up uses friction to put a spin on your pellets.
If you notice that your accuracy and pellet velocity have dropped, it may be because you've torn your hop up bucking. This kind of damage may also result in flyers, when you sometimes get shots that go in completely unexpected directions. Check if your hop up bucking is torn, and if so, then just replace it.
Top Airsoft Sniper Rifle Brands
Yes, it's true that there are several premium brands out there that manufacture topnotch airsoft sniper rifles. These brands include Tokyo Marui, which many consider as the top manufacturer of the best airsoft guns in the world.
You may want to try Novritch, which may offer you the best airsoft sniper out of the box but it can cost you $450 or more.
If you're a newbie, the more appropriate brands will include the brands on our list. These include:
Double Eagle
This is a brand that's mostly known for making entry-level airsoft weapons. These weapons are affordable and simple, which make them well suited for beginners.
Admittedly, this brand's weapons don't often get rave reviews. But their airsoft sniper rifle is a notable exception. It's highly rated, especially for its price range.
BBTac
This is another brand that's famous for making affordable airsoft weapons for newbies and kids. The low prices do minimize your expectations, so some of their weapons are surprisingly good, considering how little you pay for them.
The BBTac airsoft sniper rifle in this list is a case in point. It has received solid reviews and it's a pretty faithful replica of the original rifle.
Gamo
This is a Spanish brand, with Europe as its main market. However, there's a Gamo USA division as well. The brand is renowned for their innovative approach to airsoft weapon design.
Their innovations enable them to create lighter and more compact weapons, and they also have tech that lets you shoot up to 10 pellets without reloading. They have patents for sound suppression, inert gas technology, customized triggers, and recoil reduction.
Game Face
This is the entry-level "sub-brand" for the Crosman, which is a lot more famous brand. This is the brand that's officially licensed by Remington, and it even ahs a partnership with the US Marines to create airsoft weapons.
Who makes the best airsoft sniper rifle?
When it comes to stock sniper rifles, that determination is up to you. What's best for other people may not be the best for you.
However, it's pretty safe to say that customized rifles are better than stock sniper rifles. So that means you will be the best person to make that airsoft sniper rifle. You can customize the rifle to boost its accuracy and range, and make it the most comfortable sniper rifle to fire for you.
Final Verdicts
Surprisingly, it was actually easy to pick a favorite among the sniper rifles on our list.
Usually, picking a single one can be difficult because you may be a newbie or a vet. You may play the sniper all the time, or you may only play the sniper every now and then. Your budget may vary.
But the WellFire APS SR-2 Modular Full Metal Bolt Action Sniper Rifle is the all-around rifle you can get if you're a newbie and you don't have much of a budget.
As it is, it's already powerful enough with a high fps rating. It's also simple and easy to use for kids. It already comes with a scope and a bipod.
Even as you become more experienced, you don't need to buy an expensive new rifle. All you need to do is to get the Echo 1 spring kit for this, and you enjoy an extra 100 fps for your games.
So try the WellFire APS SR-2, as it may well be the best airsoft sniper rifle for both newbies and vets alike.
Frequently Asked Questions
What is the longest-range airsoft sniper rifle?

The longest-range airsoft sniper rifles are very rarely stock. They're often highly customized and upgraded with specialized equipment to boost the range.
What is the best airsoft sniper rifle under $200?

Even with this rather limited, you have quite a few options to pick from. Check out our list, and you'll find some sellers offering several of these listed airsoft sniper rifles at less than $200.
What is the best bolt action airsoft sniper rifle?

Again, you're the one who decides what's the best for you. That will depend on your budget, the range, and the accuracy of the weapon. You should also be able to pull the bolt action with ease so you can fire shots smoothly.
What is a good fps for an airsoft sniper?

Many airsoft battlefields these days limit airsoft rifle velocities at 400 fps. However, airsoft sniper rifles are generally exempted from this limitation. That means you can go with a higher fps. Try to go as near to 500 fps as possible.
How far will an airsoft sniper rifle shoot?

That depends on the rifle, the ammo, and the fps rating. The best airsoft sniper rifles may be able to hit targets consistently at a distance of about 110 yards.

Supposedly, the record for an airsoft sniper shot is 518 feet, but these reports haven't been fully confirmed yet.

If you're a sniper with this type of range, you then have a definitive advantage of players with regular airsoft rifles. That's because their rifles often have a range of just 47 to 73 yards.
How much does an airsoft sniper rifle cost?

Highly customized airsoft sniper rifles can be quite expensive. Some of them can cost as much as $600 or more.

However, we are quite aware that most of the readers of this article will be newbies with more modest budgets. That's why our list of recommendations cost within a more reasonable range of $75 to $150. You can always upgrade these rifles by replacing some parts.
Airsoft Sniper vs AEG

The first notable difference here is the effective range you can expect from your rifle. With the sniper rifle, you can try for hits beyond 80 yards. If you have an excellent sniper rifle, even targets 100 yards away are within your range.

With the regular rifle, the effective range is only about 50 yards. And that's with a very good rifle.

On the other hand, with the automatic electric gun you can really rock and roll. Once you feed a round into the chamber, you're ready to go.

In fully automatic mode, you can just press the trigger and the rifle will continue firing. In semi-automatic mode, you need to press the trigger each time to fire a shot. But you don't need to pull any operating rod to chamber a round each time.

With the sniper rifle, you'll have to pull the bolt action to chamber a round from the magazine. Then you have to press the trigger to fire each time.
Sniper vs DMR airsoft

A regular sniper rifle is generally a bolt action rifle. That's why it's often referred to as the BASR (bolt action sniper rifle. DMR refers to the designated marksman rifle.

So, what's the difference between them? Basically, the DMR "ranks" in between the regular rifle and the sniper rifle.

That means the range of the DMR goes farther compared with a regular rifle, but it may not match the range of the sniper rifle.

Most of the time, you can also upgrade and customize the sniper rifle to boost its range. You can't do as much for the DMR.

Of course, with the DMR you're not limited to pulling the bolt action each time to get ready for a shot. You may even be able to go into semi-or fully automatic mode with the DMR.
Bolt Action vs CO2 Airsoft Sniper

In the bolt-action rifle, you need to pull the bolt towards you to get the rifle ready to fire. With the co2 airsoft sniper rifle, you may not have to. Just pick between fully and semiautomatic mode and you can fire at any time.
Gas vs Spring Airsoft Sniper

Basically, this issue is about what's powering your pellets to fly and shoot. In a gas-powered airsoft sniper rifle, you need to buy a gas cartridge (such as a CO2 cartridge) to power the rifle. When the gas runs out, you need to buy replacement gas.

CO2 rifles are more expensive, and that's not even mentioning the cost of the replacement gas cartridges each time you run out of gas. However, gas rifles tend to offer higher fps (feet per second) ratings for pellets. You can therefore enjoy greater range and accuracy, plus you often also enjoy a superior rate of fire.

With a spring airsoft rifle, the power is all mechanical. It comes from the released tension of the spring. That means you won't need to keep buying replacement gas cartridges. Spring-powered rifles are generally more affordable than the gas-powered ones.

On the other hand, the range of spring-powered rifles doesn't generally match what you get from a gas-powered rifle. Also, the spring can break down to normal wear and tear.
Paintball Sniper vs. Airsoft Sniper

Snipers are all the same, whether you're in an airsoft or paintball simulation battle, or in a real military encounter. If you're a sniper, you generally try to hit targets at a range where they can't hit you back. Since you're so far away and hidden, they may not even know you're in the area until you fire.

But there are severable notable differences between a paintball and airsoft sniper rifle.

With airsoft, you can use replica rifles that look very much like a real military weapon. You can get greater range and better accuracy. Paintball weapons look nothing like the real thing, and you can't even put a scope on these paintball weapons.

You can power the airsoft weapon by gas cartridges, rechargeable batteries, or mechanical springs. All paintball weapons are gas-powered.

The main advantage of paintball weapons is that the paint capsules that function as the ammo burst to denote the hit. With airsoft, the targets you hit have to admit that they've been hit.

Getting the target to realize they've been hit is a problem for both paintball and airsoft.  With airsoft, sometimes the pellet has to travel so great a distance that the target doesn't even notice that they've been hit.

There's a similar problem with paintball capsules. At distances over 100 feet, often these capsules bounce instead of burst. That means there's no proof that the target has been hit.
Tight Bore vs. Wide Bore Airsoft Sniper

When it comes to the barrel of your rifle, it's not all about the length. It's also about the bore width.  The standard bore width is generally 6.08mm. It balances the need for range and accuracy quite nicely.

A tight bore is narrower, usually within the range of 6.00 to 6.05mm. With a tight bore, you generally increase the velocity of the pellet. A regular rifle with a standard bore may have an fps rating of 380, but switching to a tight bore may boost that to 400 fps.

However, this fps increase actually reduces the accuracy of the ammo. The pellets generally measure about 5.95mm (or even bigger in some cases). The tighter bore reduces the air space between the pellet and the barrel. You end up with your pellet bouncing around the barrel instead of flying straight through the air space.

But what about wider bores? These aren't actually used all that often with AEGs. These are the ones that tend to measure at least 6.13mm. While this minimizes the friction between the pellets and the barrel, the wider bore results in extra air loss through the barrel. This reduces the fps rating instead.