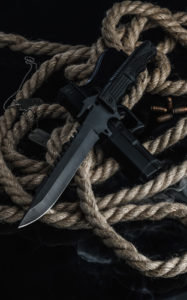 According to the World Steel Organization, there are about 3,500 different grades of steel categorized into four types available today. This means that you have a wide range of options when it comes to choosing which material to get for whatever application you may have in mind. This is certainly true for knives as you will not have a hard time finding various blade materials.
The 52100 steel is one of the more popular options for making knives since it's a hard-wearing material. Because of this, those who are looking into adding a new reliable tool into their collection might find themselves interested in this particular material. If you want to learn more about it, read on.
What is 52100 Steel?
The 52100 steel is often described as a simple grade of steel, thanks to its uncomplicated composition. Created around 1905, it's primarily used for creating ball bearings since 1920. It's a suitable choice for such an application for its strength and wear-resistance.
Classified as a high Carbon Chromium alloy steel, this steel has a 7.81 g/cm3 (0.282 lb./in3) density. It responds to annealing and tempering and gets very fine carbides through repeated heat cycling and forging. This makes its edge capable of retaining its shape and integrity very well.
The 52100 steel is commonly used for custom makes, hunting knives, and fixed blades. You can also find a modified version of it known as the SR101.
Common Uses of 52100 Steel
Since it's been around for so long already, it shouldn't come as a surprise that the 52100 steel is used for a wide range of applications. Here are some noteworthy examples:
As a standard material for creating ball bearings
For making mill rolls
For making aircraft and automotive parts
As addition to flat-rolled, tube, wire, and forging stocks
For making fasteners
52100 Steel Chemical Composition
As mentioned above, 52100 has a relatively simple composition. Being created more than a century ago, this shouldn't be surprising. What can come as a surprise is that its composition proved itself to be very useful throughout the years. Even with the latest innovations and technologies in the field of engineering, it still holds a candle against other grades of steel.
What exactly is it made of, then? Its name can already give you a quick clue. Following the SAE naming index, the first digit, 5, notes that the steel is alloyed with Chromium. The second digit, 2, refers to its alloying percentage. The last three digits, 1, 0, and 0, denote the Carbon's average percentage in the steel.
Its exact composition, however, include:
Carbon 0.98- 1.1%
Chromium 1.3-1.6%
Manganese 0.45%
Nickel 0.3%
Nickel 0.3%
Copper 0.3%
Phosphorus 0.025%
Sulfur 0.025%
Carbon 0.98- 1.1%:  This is a lot of carbon, and explains why it's so hard.
Chromium 1.3-1.6%: This very little chromium, actually, so it's not stainless steel, You don't want to rely on its innate corrosion resistance.
Manganese 0.45%: of . Like carbon, it also boosts hardness. It also increases tensile strength. You just don't want too much manganese as that can lead to brittle steel.
Nickel 0.3% : This improves the toughness and resistance to chipping.
Nickel 0.3%: It helps with strength and hardness.
Copper 0.3%: It works with chromium to at least improve the corrosion resistance.
Phosphorus 0.025%: There's very little, since too much phosphorus is a bad thing. But this is just enough to help with the strength, and even with the corrosion resistance.
Sulfur 0.025%: This is just enough sulfur to improve the machinability of the steel, while it enhances the notch toughness.
52100 Steel Hardness
The 52100 steel is one hard steel which is one of the reasons why it's selected for the applications it's used in. The Rockwell hardness rating for this material can go up to 62 to 64 HRC, some even saying it can go up to 65 HRC. Its Manganese, Chromium, and Silicon content help it achieve its hardness.
Properties of 52100 Steel
You're probably wondering what makes the 52100 steel a popular material for knives and a lot of other steel objects. To better elaborate its features, here are its key properties:
Toughness
With its high Carbon content, it can be expected for the 52100 steel to be quite tough. It doesn't have the highest toughness rating but it's more than capable of staying durable and capable of handling different slicing and cutting tasks. It also will not shatter, making it a safe choice for knives.
Edge retention
Being a hard kind of steel, the edge retention of the 52100 is also quite impressive. It doesn't offer the exact same performance as today's super steels but it can still hold a candle in terms of performance. And because it's not that complicated to sharpen, many are not bothered that it doesn't hold its edge forever.
Sharpness
Technically, because of how hard the 52100 steel is, it should be tricky to sharpen. That's the nature of hard steel, their edge can be challenging to alter. However, that's not necessarily the case for the 52100. It's not that hard to sharpen and gets quite sharp without too much fuss. As it also holds its edge retention quite well, it proves to be a reliable material for many knife enthusiasts, hobbyists, and outdoorsmen.
Wear resistance
The high Carbon content of the 52100 makes it capable of withstanding regular use and wearing. This might explain why it has endured for decades as a knife material as it continues to impress users with its durability.
Corrosion resistance
Since the 52100 steel is not a stainless steel, it can be expected that it will experience corrosion when exposed to moisture and high humidity. With ample upkeep this shouldn't be too much of a problem. Some even find the patina charming, adding character to their blade.
52100 Equivalent Steels or Alternative
Despite being quite an established and mainstream blade material, not everyone will know right away what the 52100 is like. So, to help you get to know this steel better, we'll compare it against other popular picks so you can better picture what it's actually like.
Technically, experts had a hard time finding something that can be comparable to the 52100's hardness. It's just that different from other grades used today. This might have something to do with its age, since it was developed more than a hundred years ago. These three are often mentioned, however, to best establish the characteristics of the 52100:
52100 vs O1 Steel
The O1 steel is one of the most commonly compared materials to the 52100 as their components are largely the same. The amounts are different and the O1 notably contains Tungsten. Both were also engineered in the early 1900s and are both notably hard, so that might also make people think that they're similar.
Despite the many similarities, the O1 and 52100 have key differences. The O1 is a high-speed steel, like many that were created during the time. The 52100 is a bit trickier to work with, however, so it's not surprising that it has a rather unique output.
52100 vs 1095 Steel
The 1095 and 52100 steel are also often pitted against each other, probably because both are very simple and straightforward in terms of composition. The 1095 is also a high Carbon steel so it promises strength and durability.
What should be noted about the 1095, however, is the fact that it's primarily used for knives. It's easy to sharpen, like the 52100, so it's regular use shouldn't be too fussy. Unfortunately, it also has a low corrosion resistance, so maintenance is required. But since it's rather brittle, it's not as versatile as the 52100.
52100 vs 5160 Steel
Like the 1095, the 5160 is also a high Carbon steel. It's very tough and has high fatigue resistance. Like the 52100, it's also used for vehicle parts. It's categorized as a spring steel.
Despite being deemed as a good material for knives, the 5160 is more commonly used for bigger blades. It's more common to find used in survival knives and swords due to its flexibility. This, and possibly because of its difficulty to weld and machine might explain why there are only few knife options for this material.
Is 52100 steel good for knives?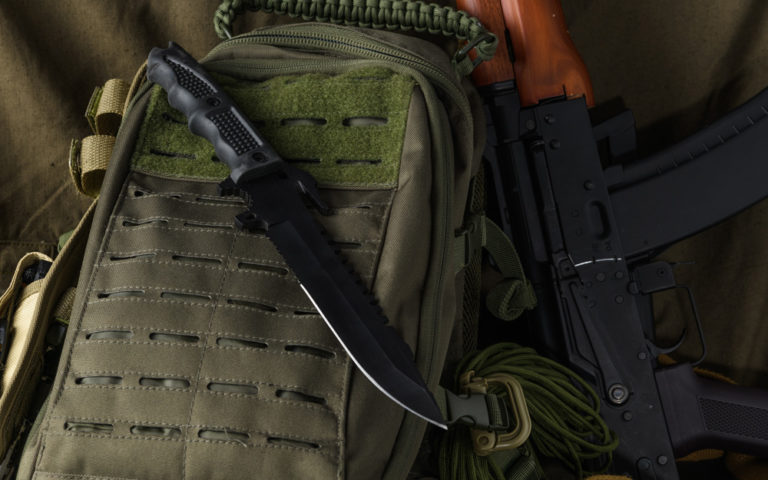 With its toughness, ease of sharpening, and wear resistance, the 52100 is considered as a good material for knives. As mentioned above, it's widely used for custom and hunting knives. Some also choose to use it as a regular pocket knife and the material delivers good and satisfactory results.
However, due some might feel daunted by the fact that it's not stainless. A lot of users did not find this to be a problem as long as routine cleaning and maintenance is done, so you shouldn't fret about this if you're willing to do some upkeep.
The 52100 steel for knife may not be the most exotic choice out there but it's still a very reliable material that is tested and proven to work well.
 Pros & Cons of the 52100 Steel
Pros
Great versatility (you can find different kinds of knives using this material)
Impressive wear-resistance (it can withstand normal to heavy abrasive and adhesive damage)
Offers good value for the money (the best 52100 steel knives are very reasonably priced)
Gets really sharp with small effort (it's also not that hard to sharpen, so you'll get good results from your efforts)
Can handle different kinds of tasks (tough material)
Top-notch performance (its sharpness and toughness combine well for knives)
Tried and tested (many can attest to its strength and output)
Cons
Requires a bit of maintenance (it can rust and develop a patina if not cared for properly)
Requires regular sharpening (its edge retention is not as superb as higher end steels)
May not have the innovations of modern steel grades (this is an old steel)
Best 52100 Steel Knives
If this classic steel grade got your curiosity piqued, you can further learn more about it through the products that are made with the said material. To help you do that, here are two 52100 steel knife reviews that should clue you in on the kinds of items you'll find sporting the said material.
#1: Cold Steel Drop Forged Series Fixed Blade Knife
Quick Specification
Weight: 18.3oz
Blade Thickness: 5.5mm
Blade Length: 8″
Handle Length/Material: 5″ w/ stippled scales
Overall Length: 13″
Additional Features: Secure-Ex® Sheath
Designed for military applications, the Cold Steel Drop Forged Series Fixed Blade Survivalist Knife is said to be the largest of the brand's Monolithic line. It can also be ideal for tactical, bush-craft, and hunting activities, especially with its Recon Scout-inspired silhouette.
As its name suggests, this product is deep-forged and made from a singular piece of 52100 steel. In addition to this, it comes with a Teflon blade coating to address the steel material's corrosion issues. It also comes with a Secure-Ex sheath which makes it easier to carry with you even if it's a fixed blade knife.
Pros
Teflon coating on the blade adds protection from corrosion
Sleek design
Durable and sturdy construction
Great value for the money
Good grip and easy to handle
Gets very sharp
Cons
Some reports on issues with the sheath
Color discrepancies are observed
#2: Cold Steel 36MC Drop Forged
Quick Specification
Blade Length: 8"
Handle: 5″ Long
Overall: 13″
Additional Feature: Secure-Ex™ Sheath
Weight: 18.3 oz.
Thickness: 6mm
Another item from the Monolithic line of the Cold Steel Brand is the 36MC Drop Forged Survivalist. This item shares a number of similar features as the product above but instead of having a dark coloring, this one has a light-colored finish.
Its key feature is its design that it's made from a single piece of steel. This allows it to be as sturdy as possible as the vulnerability issue that is common among handles is eliminated.
Inspired by the solid steel hunting knife created by the French knife master French knifemaker Michel Achez, the Survivalist is meant to be highly functional despite its minimalist appearance.
Pros
Drop forged style promises durability
Meant for heavy duty use
Sleek, modern appearance
Comes with the Secure-Ex sheath for easy storage and portability
Comfortable to hold and maneuver
Coated to prevent corrosion
Reasonably priced
Cons
A bit heavy
No finger notches
How to Sharpen 52100 Steel Knives
 Conclusion
With everything said in the 52100 steel review above, it's easy to see that the 52100 steel endured the test of time because it has all of the features that make it a reliable material for knives. Its wear resistance, ease of sharpening, and durability make it a solid choice for a lot of folks who are after a no-nonsense piece to add to their collection.
If you wish to know more about the 52100, don't hesitate to add your questions and clarifications in the comments below.