If you have been researching knives online, then you have probably heard BDZ1 steel name quite a lot.
When it comes to knives, there are many options out there, but the search for the perfect blade can be a bit overwhelming.
While there are many different products on the market, most knife enthusiasts agree that BDZ1 steel is hard to beat for durability and edge retention.
So, if you're looking for a finer edge to start with (or just prefer the lighter weight of high carbon steel), then you may want to opt for BDZ1 steel instead.
Some of the best knife manufacturers use it in making their blades, but what is it exactly, and how does it differ from other steels?
Here's a review of BDZ-1 steel to help you to understand it a bit better.
So, let's jump in!
What is BDZ-1 Steel?
BDZ-1 steel ( sometimes called BDZ1 steel) is Carpenter's stainless steel created by the CTS family.
It is probably the finest high-end knife steel globally and widely considered one of the highest performing knife steels due to its high edge stability, excellent stain resistance, and outstanding toughness.
BDZ1 steel is a specially formulated high carbon chromium stainless steel that has undergone a unique heat treatment. This process produces an excellent, uniform carbide distribution.
The resulting microstructure can produce a finer edge and greater edge retention than any other stainless steel on the market.
Common Uses of BDZ1 Steel
This stainless steel offers extra durability for razor blades and other utility applications, such as:
Hunting knives
Kitchen knives
Utility knives
Cutlery knives
Pocket knives
Camping knives
What is BDZ1 Steel Chemical Composition?
The chemical makeup of the BDZ1 steel highly determines its uniform, strong carbide structure.
It is important to note that the chemical makeup used in BDZ-1 steel may vary from one manufacturer to the other.
The variations of chemical elements used in BDZ-1 steel are:
Carbon, 0.60-0.75%
Chromium, 12.50-13.58%
Molybdenum, 0.75%
Manganese,1.00%
Silicon, 1.00%
Phosphorus, 0.25%
Sulfur, 0.01%
Carbon, 0.60-0.75%: Carbon is an essential chemical element determining the steel's hardness and edge stability.
That is, the carbon content used in BDZ1 steel improves its edge performance by hardening its steel structure.
It is also utilized to enhance the ability of BDZ1 steel to be wear-resistant and anti-corrosion.
Chromium, 12.50-13.58%: Chromium is another vital chemical component that accounts for edge retention and offers tensile strength to the steel.
It also helps with corrosion and wear resistance.
For the steel to be considered as "stainless steel," it should have at least 12% chromium in its chemical composition.
So, in this case, it is safe to say the amount of chromium used in BDZ-1 steel is standard.
Molybdenum, 0.75%: It accounts for the strong carbide structure, hardness and strengthens the steel to stand up in high temperatures.
It also boosts creep strength and corrosion resistance.
Manganese,1.00%: The manganese increases the steel's hardenability, boosts its tensile strength and machinability.
Silicon, 1.00%: Besides molybdenum and manganese, silicon improves the steel hardness and strength.
It also functions as a deoxidizer for stainless steel by omitting oxygen bubbles found in the molten steel during its production.
Phosphorus, 0.25%: Although too much phosphorus makes the steel bristle, it increases the tensile strength and machinability.
Sulfur, 0.01%: Like phosphorus, a lot of sulfur traces aren't safe for steel. That's why it is used in small amounts during steel production.
However, small quantities of sulfur are used to boost the steel's toughness and machinability.
BDZ1 Steel Hardness
The BDZ1 is crafted with a steel hardness level of 60 HRC.
This very high level of hardness is only seen in certain steels like VG10 steel, but BDZ1 has an increased chromium amount, allowing the steel to maintain its extremely high hardness levels when heat-treated at 200 degrees Celsius.
With a hardness rating of HRC 60, you can expect this steel to be wear-resistant and durable to last for years.
Properties of BDZ1 Steel
The unique properties of BDZ1 steel are what has made it a preferred choice for high-quality cutting activities.
Although widely used in other industries, it is crucial in the knife field, where its corrosion-resistant properties and ability to withstand sterilization are essential.
Based on its chemical components and its HRC hardness level, BDZ-1 steel has the following characteristics:
Edge Retention
Formulated with 60 HRC maximum working hardness, BDZ1 steel is unique all-around steel developed with one purpose in mind: improving the edge retention of knives.
Achieving this goal helps it maintain the sharpness of the edge for a long time, and it will also give you an excellent cutting feel.
Wear & Corrosion Resistance
BDZ 1 stainless steel is wear and corrosion resistant, thanks to the carbon and chromium elements used in its production.
That means you're likely to rely on your knife for a more extended period than anticipated–it won't rust.
High Toughness
Although most steels chip off easily, the mixture of carbon, silicon, chromium, and manganese elements offers BDZ1 steel its surprising toughness.
These alloys are hardenable by heat treatment into highly wear-resistant tools with outstanding impact toughness over a wide range of applications, including cutting tools (e.g., dies), threading dies for hot extrusion and cold heading operations
This high toughness feature explains why BDZ1 is fit for outdoor knives.
BDZ1 Equivalent Steels or Alternative
Now that you know BDZ1 steel has excellent edge retention attributes and performs well when it comes to wear and corrosion resistance, it's time we review how this type of steel fare against some other types of steel.
BDZ1 vs 420HC Steel
While BDZ1 steel bat is specially developed from a mixture of molybdenum, chromium, and carbon to enhance its corrosion, the nickel element used in 420HC makes it a little better when it comes to rust-resistant.
The steel hardness level of 420Hc is around 55 HRC, while the levels of BDZ1 are approximately 60 HRC.
These features explain why BDZ1 steel is the best on the market in terms of quality and price compared to 420HC.
BDZ1 vs D2 Steel
The finer carbide formers in BDZ1 steel allow it to have uniform high toughness distribution compared to D2.
Although BDZ1 has a lower amount of carbon than the D2 steel, its chromium content is much higher, making it a great fit in wear and corrosion resistance.
BDZ1 vs S35VN Steel
Although BDZ1 steel and S35VN have a few similarities in terms of wear and corrosion resistance, S35VN contains Vanadium in its alloying elements, replacing Chromium and Nickel with it.
This results in a slightly higher hardness value of 61 HRC vs 60 HRC  making S35VN a bit better wear-resistance steel.
On the flip side, BDZ1 steel has higher toughness than S35VN steel.
This is proven by the fact that BDZ1 can achieve a higher hardness and better edge retention than S35VN while maintaining the same toughness as S35VN.
BDZ1 vs 14C28N Steel
While both 14C28N and BDZ1 steels are wear and corrosion resistant, BDZ-1 is much more corrosion resistant than the former due to its higher Chromium content as compared to 14C28N.
The BDZ1 steel has a very high Rockwell hardness of 60 HRC, which makes it extremely wear-resistant and very brittle.
This can make it difficult to sharpen and can lead to chipping or breaking of the blade if too much force is applied.
14C28N, on the other hand, has a Rockwell hardness of 59-60 HRC, which makes it just as wear-resistant as BDZ1, but much less brittle and easier to sharpen.
Unlike BDZ1, the 14C28N steel has relatively high toughness for steel of its hardness, meaning that it can be used to resist breakage with proper treatment.
BDZ1 vs Vg10 Steel
Both of these steels are very similar regarding ease of sharpening, but the BDZ1 is way more stain-resistant than VG10, which is much better in edge retention and corrosion resistance.
BDZ1 vs S30V Steel
The construction process of S30V involves powder metallurgy, hence, it is more complicated than that of BDZ1 steel, which involves a simplified process.
Although BDZ1 steel performs almost the same as S30V in terms of finer carbides and toughness, their prices differ due to their chemical components and material quality.
For example, S30V is higher-tier premium steel manufactured using powder metallurgy, hence, it is a bit more expensive than BDZ1, which doesn't require powder metallurgy in its manufacturing process.
However, the edge holding ability of BDZ1 is significantly better than S30V when sharpened at the same angle.
This S30V is one of the most expensive steels, but it provides you with a lot of quality blade steel for the price.
Is BDZ1 Steel Good For The Knives?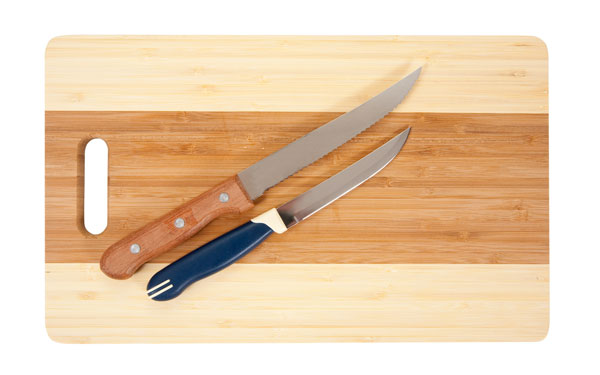 BDZ1 steel is an excellent choice for kitchen knives. It is high-quality knife steel with high carbon content which means the steel is hard enough for long edge retention yet easy enough to sharpen.
Due to the amount of Chromium in the steel, it is highly stain-resistant and will not rust.
Thus, BDZ1 is an excellent type of steel for both professional and home use due to its ease of sharpening, corrosion resistance, and edge retention.
Pros
It's lightweight
It has a high tensile strength
It is resistant to corrosion and wear-and-tear
It can be cut, drilled, and shaped easily with standard tools
BDZ-1 Steel is affordable for most budgets
The material is durable enough to last a lifetime of use in any weather condition or environment without rusting or corroding away over time
You can order it online
Cons
BDZ-1 Steel might be expensive depending on your budget
The steel can be difficult to work with
It's not as strong as other metals
Final Thoughts
BDZ1 steel is one of the most popular and widely used high-quality stainless steel in the world.
It's a trendy choice among knife makers as it provides the perfect balance of toughness, wear resistance, and edge retention.
Aside from being used by knife makers, it is also widely used for many applications, including tools, cutlery, and knives, where it is valued for its durability and rust resistance.
With all these excellent all-around features of BDZ1 steel, you can expect it to be a reliable knife that meets all your needs–whatever you like to do with it!