There's nothing quite like playing in the airsoft fields in the United States (because that's where I live) to pump up my adrenalin and make me feel alive.
That's really important in this modern age, when I've spent too many days already cooped in an office. I'm getting cabin fever, and the thought of airsoft battles sure can revive my spirits.
Airsoft has always been fun, and it's obviously a lot more engaging than computer games. Playing FPG battlefield games on a computer screen simply pales in comparison.
It's also even better than the real thing, since actually shooting people with real bullets (and getting shot at in turn) doesn't really appeal to me.
So where do I play? I play in several different airsoft arenas near me, but in all likelihood you're more concerned about where you can play airsoft.
The good news is that you have plenty of options, as airsoft fields are popping up a lot over the years.
Top 10 Airsoft Fields in the United States
You do have lots of airsoft fields in the US, so chances are good that your state has at least one of these places. Even Alaska, Delaware and Vermont have at least 1 airsoft field in each state.
Texas has 22 airsoft fields, the last time we counted. California has 28, Florida has 16, and New York has 18.
If you're planning on finding one of the best airsoft fields in the US, you may want to take a road trip to the nearest airsoft field on our list of the Top 10 airsoft fields in the US.
Here we list the more important features, along with the operation hours. However, you can't be too sure about the open hours so you better call them up first.
Buffalo Battleground Airsoft Field (New York)
New York State has plenty of airsoft fields, but lots of airsoft fans love playing in Buffalo Battleground at Niagara Falls Blvd in Tonawanda NY. That's because of their huge indoor airsoft arena, which offers more than 22,000 square feet of gaming field.
This caters to individual as well as group airsoft games. If you're a newbie, just ask the staff for help, and they'll get you the right weapons for you to try.
You can rent your equipment here as well, and they have a store if you want to buy the gear to take home.
It's exciting to play here, as the game play is certainly realistic. You have lots of obstacles to deal with, so you're able to take cover while you also worry about opponents waiting to ambush you.
Since this is just an indoor field for CQB, guns are limited to semi-auto mode. Your guns also require orange tips and you need barrel socks too.
You're allowed to use up to 0.25 BBs, but there's an fps limit of 351 fps. Full face protection is also mandatory.
Features
Huge CQB
351 fps limit
Full face protection required
25 airsoft players per session (COVID-19 restriction)
All-inclusive rental fees–$15
Contact Info
Time:
Thursday – 3-10 pm,
Friday – 12 – 10 pm,
Saturday – 12 – 10 pm,
Sunday – 12 am to 8 pm,
Wednesday – 3 – 10 pm
Address: Buffalo Battleground, 1888 Niagara Falls Blvd, Tonawanda NY 14150
Phone: 716-795-2386
Gamepod Combat Zone Airsoft Field (California)
While California sure has lots of airsoft fields, one of the best here is certainly the Gamepod Combat Zone in Antioch. Having 20,000 square feet for an indoor arena is a big deal, but this time it's an even bigger deal.
That's because they offer 120,000 square feet in what's commonly regarded as the largest indoor airsoft field in the world. That's 6 times as large as the biggest indoor arenas in states like New York.
GCZ is so huge that it's not just ordinary airsoft field. I wish all the indoor airsoft fields near me are like this one.
But the truth is that the GCZ founders started this huge arena specifically to cater to the needs of various government agencies (especially law enforcement and security personnel) with a proper environment where they can get the most suitable and most realistic training.
Private companies sometimes use the facilities as well, for team-building exercises and morale boosts.
Even the military pitched in to start this business, so that it can offer a wide range of combat situations for military and police field operators. Here you have CQB (of course), but also long-range operations.
Just call them first instead of just trying to walk-in. Most days are reserved for private training, with public events at night.
Features
Offers law enforcement training
Also offers corporate team building
13-year minimum age limit
Gives training for newbies
Lots of special events
Contact Info
Time:
Friday – 6:30 – 11 pm,
Saturday – 8:30 am to 9:30 pm,
Sunday – 8:30 – 4 pm,
Wednesday – 7 – 11 pm,
Thursday – 7-11 pm
Address: 1400 West 4th Street Unit 2, Antioch, California, 94509 United States
Phone: 925-784-5550
Ballahack Airsoft Field (Virginia)
Located in Chesapeake, Virginia, Ballahack's claim to fame is that it's the biggest airsoft field in the whole East Coast. It's not surprising that they host a lot of special events, and these are even open to players as young as 10 years old.
Some of their events have involved more than 700 players at one time, so this place is really popular.
Check it out, and in fact the folks at Ballahack encourage you to do so. They allow observers to get into the field for free, at least for the regular airsoft games.
In fact, you can even test out your airsoft fun in their range and you won't have to pay for it. They don't allow these things during Special Events, however, and they don't even let you take photos.
You'll certainly love the 99 acres available here for airsoft especially if you're tired of urban combat. Here, you can get a taste of the real thing and fight in the woods and even the swamps.
It's not all that expensive either, starting with the 5,000 BBs you can get from $13 to $18. If you're using HPA, it only costs $5 to keep your tank filled to 3,000 psi.
You can go with the basic rental package for $30, which gets you a G&G Combat Machine M4 AEG with a high capacity magazine, a dead rag, and face and eye protection. Add $15 extra (for $45 total), and you also get 2 extra high capacity magazines (3 mags total) and a vest.
There's even a concession stand, with "meals ready to eat" like the soldiers get on the field. If the outdoor airsoft fields near me are all like this place, I'll never leave town for vacation.
Features
$15 for one mission, $30 all-day admission
99 acres with both indoor and outdoor facilities
Armored vehicles
Concessions stands
Special events for $45 to $120
Pro shop and concessions stand
Contact Info
Time: From 9 am to 5 pm on Saturdays and Sundays
Address: 2900 Ballahack Rd, Chesapeake, VA 23322
Phone: 757-685-3356
Tactical Airsoft Arena Field (Maryland & Virginia)
You can find this in Rockville, Maryland, and they're great for weekend warriors. That's the only time they're open anyway, from Friday to Saturday.
There's a TAA in Manassas, Virginia, too, in case you want to check it out. Both are open to players as young as 12 years old for regular play, but private parties can get in 10-year-old kids as well.
In the Rockville facility, admission for Friday is $16.50 and you pay another $16.50 for renting the equipment. The prices increase to $22 for Saturday and Sunday.
The rental package gives you an airsoft replica with a high capacity magazine and 1,000 BBs. You also get the required full-face mask, chest protector, and padded gloves.
The entrance fee lets you play the whole day, until the place closes for the day. The most appealing option, especially if you live nearby, is to get an all-weekend pass for $38.
Here you get to enjoy excellent CQB with the 3,600 square feet indoor arena. They use modular 8-foot wall designs so they can change the settings and the layout of the course.
That means even if you come here every weekend, it's always a different adventure. There are 9 rooms all in all, with lots of hallways, and various starting points.
This is a place that's great even for experienced players. The place also offers downgrades, along with custom builds.
Features
Games last about 15 to 20 minutes
Games include Team Deathmatch, Domination, Capture the Flag, King of the Hill, and terrorist scenarios too
300 fps limit for .25g BBs, 330 fps for .20 BBs
No pyrotechnics
Temporary muzzle velocity reducers aren't allowed
Contact Info
Tactical Airsoft Arena- MD: 20-B Southlawn Court, Rockville, MD 20850 Phone: 301-838-7474
Time: Friday – 6 -11 pm, Saturday – 2-10 pm, Sunday – 11 am to 7pm, Wednesday – 6 – 11 pm
Tactical Airsoft Arena-VA : 9508 center street, manassas, VA 20110 Phone: 703-330-0333
Time: Friday – 6 am-11 pm, Saturday – 11 am-7 pm, Sunday – 11:30 am to 7pm
Cobra One Tactical Airsoft Field (New Jersey)
You can find this place in Great Meadows, New Jersey, and it was started by a guy who spent 18 years in uniform. The place isn't about just airsoft, though, as they sometimes have actual instructors for real pistol shooting.
The place is serious about training, which means it's not really where you want to go if you just want to goof off. They have training sessions available, so that you can play with some measure of ability before you shoot it out with more experienced players.
You can go with day combat situations here, but the night time operations are fantastic. That's when your adrenalin really gets pumping.
The shop here is also complete, and you can get real guns as well. If you're using airsoft to train for the real thing, this place will suit your needs.
Again, we recommend that you cut down on the goofing when you're here. A lot of the guys here are serious.
Features
Day and night time ops
Complete shop
Offers training for airsoft
Has expanded to real firearms
Great for experienced players
Contact Info
Time: Only do events
Address: 330 US Highway 46, Great Meadows, New Jersey 07838
Phone: +1 (908) 637-8838
Wasteland OPS Airsoft Field (Florida)
Now if you don't really want things too serious, then you might try this. I'm not even sure there's an age limit here, if the parents and guardians are with them.
In fact, on October 1st, 2020, they even have a Halloween Special with Operation Too Spooky. It's airsoft with a "haunted battleground".
But serious players can find it an engaging place to play as well with lots of different structures you can try out. They may even allow rockets, mines, and other explosives for the game, though you need to consult with them first.
The fps limits are also reasonable, with snipers (100 feet minimum shooting distance) able to use 600 fps. For DMR, it's 450 fps at a minimum of 50 feet, and you're limited to semi-auto mode too.
Your AEG can go at 400 fps at a minimum of 15 feet. Pistols are at 350 fps, with 5-foot minimum engagement.
Features
Fun for the whole family
Very reasonable fps limits
Lots of different structures
Food and bathrooms are also available
Techs are available on site
$20 entrance fee, $25 for rental package
Contact Info
Time:
Saturday 9 am to 6pm
Address: 12888 US HWY 441, Belleview, FL .34491
Phone: +1 352-514-5396
GSF (Grab Some Fun) Airsoft Field (Tennessee)
This offers both an indoor and an outdoor arena here in Tennessee. They also offer a full-fledged shop with all the goodies an airsoft fan would want to check out.
You can try the GSF indoor arena first, especially if you're holding a private party. The facility measures 18,000 square feet, located about 1.5 miles from their Pro Shop in Bluff City.
This urban setting offers lots of rooms and hallways, filled with props and structures for tactical maneuvers. It's good enough that some professionals use it for tactical training.
You can also try the outdoor arena, with a playable gaming field measuring 80 acres.
You've got lots of open land, with many acres of woods, and even a creek running through the place. You'll also find an abandoned house and a couple of barns.
Features
$20 for both indoor and outdoor play
$85 for a monthly pass, $375 for yearly pass
12 years old age limit without guardian, but even younger kids can play with a parent or guardian
Under-12 kids can also complete CQB and Field Safety session, and they won't need guardians anymore
350 fps limit, 0.20 grams
Contact Info
Time: 11 am to 6 pm Everyday except Sunday and Mondays
Address: 351 Hillcrest Dr.Bluff City, Tennessee 37618
Phone: (423) 391-0121
StrikeForce Sports Airsoft Field (New York)
It's understandable if you don't really like outdoor arenas. The sun may be too hot, or it may run, and then there are bugs too.
If you're in Farmingdale, New York, you ought to try StrikeForce Sports if you're looking for a great indoor arena. Here you get 40,000 square feet to play with.
It's also a lot more fun since it takes out the uncomfortable factors in battle. Aside from the plentiful safety features, you even get a climate-controlled building with terrific carpeting.
Lots of families come here, with the kids playing while the parents relax in the awesome lounge. It's a place that lots of people use for private parties as well.
It's so nice that they do charge more than usual, with the entrance fee at $40 while it's $50 for Sundays.
It's cheaper on Saturdays at $30, but only for the games that start from 10pm to 1am only. On Saturdays, you have to be at least 16 years old.
Features
Comfy settings
Age minimum at 10 years old
Relaxing lounge
Nighttime ops
Special midnight games
Contact Info
Time: Wednesday- 5pm-9pm ,Thursday & Friday- 5pm-9pm, Saturday – 12pm-4pm | 6pm-10pm | 10pm-1am Ages 16+ only , Sunday-12pm-5pm
Address: 125 Route 110, Farmingdale, NY 11735
Phone: (631)242-1197
US Airsoft World Airsoft Field (California)
These offer 10 acres of gaming space, along with sophisticated rankings and team play. In fact, they have up to 31 gameplay scenarios.
There's a zombie attack at night, a US vs. Russia scenario, a survival scenario for a cut-off team of Rangers, and even a mission to place and detonate a nuclear bomb in the enemy city.
There are plenty of sniper scenarios too, along with "countdown" games. All in all, this is a great place for team play.
But it's not just for serious players all the time, since the age limit is just 8 years old. Even birthday parties are welcome here, especially for kids.
All-day passes cost $30, while rentals can reach as much as $65 if you're opting for an upgraded premium rifle. But you can get some benefits like discounts if you get a $35 membership, which you can renew for just $25 each year.
Features
8-year old age limit
Lots (and lots more) scenarios
Premium rifle rentals
Memberships offered
Team play and solo play standings maintained
Contact Info
Time:
Summer – (June through October)
Friday- 6pm to 11pm , Saturday- 8am to 2pm, Sunday- 8am to 2pm
Winter – (November through May)
Saturday- 9am to 3pm , Sunday- 9am to 3pm
Address: 4506 Panorama Point Road, Anderson, CA 96007
Phone: (530) 365-1000
Blast Camp Airsoft Field (Indiana)
This is in Hobart, Indiana, and the playing field sure is unique. After all, where else can you play in a former US Army air defense site?
While it's true that the place focuses a lot on paintball, you do have plenty of chances to play airsoft as well. They have 23 acres to offer, and they're great for the special events they tend to offer every month.
These events tend to run for hours at a time, often with a mission that needs a full day to complete. The events are run by Cobra Airsoft Legion.
Of course, there's walk-on play as well with literally hundreds of different game modes. You can register, and then you get assigned a team after a safety briefing.
For a place that doesn't focus on airsoft, Blast Camp really offers a lot for airsoft fans.
Features
$30 for entrance, another $30 for rentals
Themed events can involve hundreds of players
Events cost $35 to $40
Unique former US Army base
23 acres of gaming area
Contact Info
Time: Friday – 4 to 9 pm, Saturday – 11 am to 9 pm, Sunday – 11 am to 4 pm, Monday – 11 am to 8 pm, Wednesday – 11 am to 8 pm
Address: 563 West 600 North, Hobart, Indiana 46342
Phone: (219) 759-7733
What exactly is an airsoft field?
An airsoft field is a simulated battlefield, where weapon-toting players can shoot at each other while playing airsoft. Some fields are dedicated for just airsoft, but there are other fields on which players can engage in airsoft or paintball.
While you can play in your own backyard, it's a lot more realistic and exciting if you have a bigger field to play in. These commercial fields are better options compared to playing in a public place where you may hit bystanders and people who accidentally walk into your battleground.
The field may be indoors or outdoors, and in some places, you have a combination of the two. The field usually has various obstacles where players can take cover, and you usually find buildings and cars.
In some fields, you may even have bunkers, tanks, and helicopters! These are among the more sophisticated places, and you even have airsoft fields in former military bases.
How much does it cost to play on an airsoft field?
That depends on where you're playing, and the quality of the airsoft field. Some places charge only $10 per person, while the better locations may charge as much as $40 or more.
Usually, you get a discount if you pay for a ticket in advance online, compared to the price if you're a walk-in. If you come in a large group, the price also tends to drop.
You get to pay more if you need to rent the necessary equipment, such as the weapons and the face protection.
In general, you can expect to pay about $60 on average for entrance and rental.
What you must know about airsoft fields
If you're going to an airsoft field for the first time, it may seem like a strange place with nonsensical rules. What you have to keep in mind is that airsoft can be a rather dangerous game to play, and the owners of these airsoft fields would rather not be blamed if the players get hurt.
It's for that reason that these places emphasize safety above all other considerations. They do all they can to minimize the risks, and then they make you agree that you won't blame them if you get hurt.
In other words, don't think about suing them when something goes wrong!
Required Safety Gear
All airsoft fields require players to don some eye protection, because it just won't do to have players get hit by pellets and BBs in the eyes. In fact, an increasing number of fields require players to don full face masks.
You may also be seriously encouraged to wear additional safety gear like elbow and knee pads, vests, and mouthpieces. These aren't meant to just to keep you uncomfortable, but to keep the game safer to play.
Rules Regarding Weapons
This stands for feet per second, referring to how fast the pellets travel when fired from the airsoft weapons. Most places put in some sort of fps limit, since faster pellets can be dangerous and can go through the skin like they're bullets.
Usually, there are different fps limits for each type of weapon. Pistols may have a 350-fps limit, with 400 fps for AEGs and maybe 450-500 fps for bolt-action rifles.
Sometimes, the fps limits also take in the weight of the BBs. Heavier pellets may have a lower fps, since the force of the pellet will be greater otherwise.
There may even be some limits as to what kind of magazines you can use. In some places, high-capacity box magazines that can give you 1,500 to 5,000 rounds per magazine may not be allowed.
You may also encounter airsoft fields that only allow certain types of weapons, and in some cases only BBS within a certain weight limit. Sometimes these rules are laid down by their insurer, so the airsoft field managers have no choice but to impose these rules.
Shooting Distances
You may even have places that dictate how near you can be from a target you're firing on. You're not allowed to get too near, and you're certainly not allowed to shoot people point-blank in the face.
Qualities of a good airsoft field
So, how exactly do I know if the airsoft fields arenas near me are any good? It's not just the about the price, you know.
It's about whether you're getting your money's worth. In the end, you have to enjoy your time there, while you also emerge unhurt.
Outdoor or Indoor Fields
It's true that there are airsoft fields that only offer open outdoor terrain, while other fields are exclusively within buildings. Some of these arenas can still be fun to play in.
But the best airsoft fields should have both types of airsoft fields, so you're able to engage in many types of airsoft gameplay.
With outdoor fields, you can field large teams with scouts, snipers, and heavy automatic weapons all working together in one major battle. These can be more sophisticated games, with the need for excellent distance shooting and camouflage.
With indoor arenas, you still have an option if the weather turns sour. Slogging it out in the mud and rain may seem realistic, but then it's more miserable than fun.
Besides, you can do various hostage rescue scenarios or pretend to clear a building full of terrorists one floor at a time.
Quality of the Playing Fields
Even if the airsoft field offers both indoor and other options, it's not enough. The quality of the fields must be exemplary.
The first priority, off course, is safety. The places should be free of hazards that can lead to painful accidents. These include steep drop-offs, rust metal edges, loose rocks, and other things you may trip on.
Getting hurt may be inevitable in any rough and tumble sport, but the airsoft fields shouldn't add any unnecessary fields.
Then you need a fair playing field. The game must be balanced, so that each team will have a fair chance of winning regardless of which part of the field they start out.
It's also fun when you have a bit of realism in the playing locations. Some places can simulate various battle grounds, including Vietnam, Kosovo, and Fallujah.
Helpful Staff
The people who run the place also affects the quality of the playing arena.
They should be professional, with a thorough knowledge of the rules and many of the other facts regarding airsoft gameplay. If you're a newbie, it will help if they can answer your many questions without having to consult the manager.
The staff often play the role of the referees of the game, so they really should know what they're doing. They should play fair as well, even if one team consists of their friends while the other team is full of newcomers to the playing arena.
Of course, the staff ought to be polite as well. Leave the rude waiters to the cafes and restaurants in Paris—here in the US, people expect courtesy from the staff.
The DMZ
This is a popular term for the "safe zone" or "prep area". Basically, it's the area between the actual playing field and the parking lot.
You don't really want to hang out in a parking lot right beside people who are shooting at each other. You need a lot of distance, and the DMZ gives you that additional safety layer.
That way, you can relax in the parking lot and get your gear ready without having to worry about stray pellets coming your way.
Rental Equipment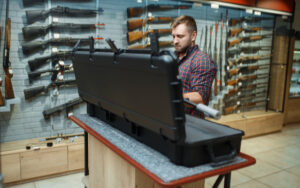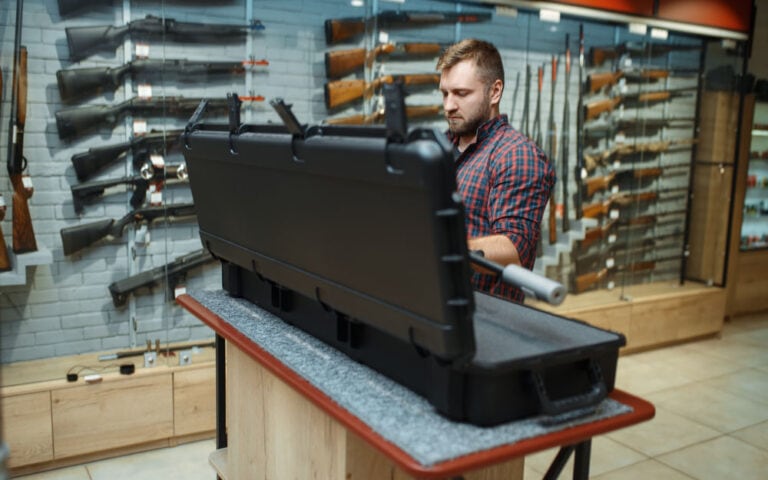 Most newbies and casual airsoft players tend to rent the equipment they need from the playing field. Needless to say, a terrific airsoft field can offer high quality options that let you play better while keeping you safer.
Often, the best places have high quality rental options to offer, with a knowledgeable technician available to give advice on what you ought to get.  Even if you do bring your own gear, this technician should be able to offer repair service for your weapons and maybe even other accessories.
Some airsoft fields even have the requisite tools to refill your high-pressure air battles at the site.
Rules You Can Live With
Each playing arena has its own set of rules, and they may be different from one another. It's up to you whether you can play with those rules or not.
Yes, this is highly subjective, we know. But some rules make sense to me while others don't, and you may have your own opinions about what rules you're willing to live with.
What is the difference between indoor and outdoor airsoft fields?
Obviously, you know the difference between "indoor" and "outdoor". But how does this affect airsoft play?
Lots of players like playing outdoors because it feels freeing, especially after being cooped up at home for days. You get to breathe nice fresh air, and you're able to boost your vitamin D levels when you get proper exposure to the sun.
On the other hand, it's not always nice to play in the rain, so it's better to play indoors when you don't want to get wet. Heck, there may even be air-conditioning, which is nice when you're playing during the summer.
The battle conditions also change when you're playing indoors and outdoors.
When you're indoors, you have to know how to clear rooms properly, and the enclosed places doesn't let players maneuver easily. You're mostly engaging in close-quarters combat, and shotguns, grenades, and pistols become viable weapons.
With outdoor play, you tend to have a bigger field so snipers and scouts come into play, and you need to take camouflage considerations into account. You're also able to do flanking maneuvers that aren't always possible in a more urban setting.
FAQs of Airsoft Fields in the United States
Q) What are the essential items required to play at an airsoft field?
Each airsoft field has its own ideas regarding what's essential or not.
But essentially, you need a weapon and eye protection. I don't know any airsoft field that lets anyone play without either of these items.
If you don't have a weapon or safety glasses rated for airsoft, the arena would gladly let you use their equipment for a fee. Some even have stores where you can buy these items.
In this Covid-19 era, just about all of these places now require a face mask as well. In fact, an increasing number of airsoft arenas are now requiring full face mask protection.
Q) Do airsoft fields run special events?
Some of them do, especially the better airsoft arenas. These special events are indeed remarkable, and they're not very common.
Most of the time, special events are large-scale operations, with a lot more people playing. There have been special events that involved close to a thousand participants.
In some cases, the events even involve heavy weaponry and maybe even armored vehicles. Sometimes these scenarios are called military simulations (Mil-Sim) and they can be quite realistic.
There may be special setups involved, such as a hypothetical war between NATO forces and Russian troops that were the staple of many World War III books during the Cold War.
Often, the publicity for these events start way before they're scheduled to begin. This isn't an event that you can just walk on in.
The airsoft arena managers may run it themselves. Though in some cases you may have a company specializing in running these events coming to the airsoft fields in your neighborhood.
With events like these, team uniforms are generally encouraged. The rules may include restrictions on magazine capacity for a more balanced game, and you really want to keep in mind how much ammo you have left before you start wasting your pellets.
Are they fun? Heck, yeah! Some special events may just be a bit more sophisticated than your usual formats, but others may be once-a-year extravaganzas.
Q) What should I carry when going to an airsoft field?
Obviously, you need the bare necessities, such as your weapon and your eye protection. The airsoft field managers won't even let you play without them.
Of course, you may want to bring more items than just the bare minimum. Consider the following items as well:
Face protection. Even if you're in a field where only proper eye protection is required, you should really consider covering your whole face. A BB to your cheeks can hurt like heck, and God forbid you're shot in your face while your moth is open.
Rifle bag. This is where you put in your bag and other accessories, especially out in public. You really don't want to walk around with an airsoft weapon that looks too much like the real thing.
A large bottle should suffice, though a small one may do for the day. More is better in this case, since running out of ammo can be a bummer.
Obviously, you need more than one magazine. Haven't you been watching John Wick?
Power source. You need batteries (bring extra batteries too), or CO2 or green gas.
BB loader. This is for some magazines and pistols.
Hydration is important, especially for outdoor games that run the whole day. You don't know when you can get another bottle of water.
If you're playing outdoors and the sun is shining, you need this.
Bug spray. This is especially crucial in some places where you have lots of mosquitos.
Cleaning supplies. As any former military personnel will tell you, it's imperative that you take care of your weapon.
Q) How much should I expect to travel to get to an airsoft field?
That really depends on where you live. In some states such as Wyoming, Nebraska, New Mexico, and Idaho, there's only a single airsoft field in each state (as far as I know).
On the other hand, you have states like California, Texas, Florida, and Ohio where airsoft fields are scattered around with plenty of choices for enthusiasts.
In these states, you'll have to travel only an hour at the most. On average, expect to travel only half an hour or so to get to an airsoft field if you live in these places.
On the other hand, in most states you may have to travel for as long as 2 or even 3 hours. You may even have to grab a plane for more convenient travel.
Q) Will I be required to sign a waiver before I play?
Oh, yes, this has always been the case. The legal issues will always exist, and the owners of these airsoft fields won't guarantee your safety.
Basically, you sign a waiver saying that you understand all the rules and you'll abide by them. If you don't, you agree that you can be removed from the game and you may not be allowed inside for some time (it's basically a suspension).
Signing the waiver also means:
You understand that you can get hurt (or even die)
You won't sue the airsoft field and you can't get any money from them
You can be photographed or recorded on video and the airsoft field can use the images for publicity or other reasons
You give permission to be moved to any medical facility if you're hurt
You authorize the release of your medical information
Usually, you can just print out the copy of the waiver from the airsoft field website and then sign it. Then you just hand it over to the staff before you play.
Or you can just get there and they'll give you their own copy to sign.
Just be sure to read it. This takes time, which is why it's better that you read the waiver document at home first so you know what you're agreeing to.
Q) What is the biggest airsoft field in the world?
Nobody really knows, since airsoft is a worldwide game and other places in other countries may just use lots of empty fields for the battle simulations.
It's pretty well-known, though, that the largest indoor airsoft field in the US is the Gamepod Combat Zone in Antioch, California. You have 120,000 square feet of indoor space to play with.
But that's less than 3 acres, which is nothing compared to outdoor fields.
The GSF (Grab Some Fun) Airsoft outdoor field offers 80 acres for gameplay, and that's not even the biggest in the world. In fact, it may not be the biggest in the US for that matter.
Don't worry though, as it's not as if you'll be forced to march 40 miles in 4 days before you get to a battle. Battle simulations try to simulate the exciting bits of battle, and not the drudgery that real military personnel deal with.
Q) What do I do if I cannot find an airsoft field near me?
You still have options, though they're not quite as fun.
Backyard Plinking
You can always practice your shooting skills and hold shooting competitions with other enthusiasts. Just make sure you're not hitting your neighbors when you shoot.
It's actually a lot more fun than just playing with darts or just wasting time goofing around.
Travel
So, what if you don't live anywhere near somewhere with an airsoft field? Go on a vacation and get yourself in a town or city where there's a decent airsoft field.
In fact, why not go in a town or city with the best airsoft fields on our recommended list? That's way more fun than going to an amusement park.
You may even time it so you can go when there's a large-scale special event with hundreds of participants. It's like an outdoor concert with guns (and nobody dies).
Play FPG Games
It's not exactly the same, but you may learn some tactics that you can employ in a real-life basis. Also, what else are you going to do with your time anyway?
With some FPG games, you may also learn about more weapons so that you can get a replica for yourself to try out in airsoft battles.
Start Your Own Airsoft Field
It's probably safe to say that plenty of airsoft fields started out because the owner had no place to play in town. After all, if there was already one in a small town, there may not be enough demand to justify a second airsoft field.
You do have to treat this more like a business than just an extension of your hobby. It may help if you already own land or old buildings that you're not using anyway.
Q) Do I need to call ahead, or do I just show up to the field on game day?
That depends.
It's a bit like not reserving a table at a restaurant. In many cases it's alright, but when the place is packed you feel stupid for not getting the reservation in advance.
In most cases, it's alright that you just show up. Most airsoft fields are like your local McDonald's—you can always come in without a reservation and you'd be fine.
However, keep in mind that it's better to be safe than sorry.
You may as well get a ticket in advance, so that you're absolutely sure that you can get in to play when you get there. It can be incredibly annoying if you can't, especially when you've travelled a long way for airsoft.
Also, in most cases you get a discount if you pay in advance. Take advantage of these discounts, as the savings can go into getting yourself a better weapon in the future.
Q) How big should an airsoft field be?
That's a rather subjective question, and the right answer is just as subjective: it's big enough if everyone has fun.
In general, however, it depends on what kind of gaming you want to hold.
For CQB, you need at least 1 acre, but 2 acres is certainly better.
Now for larger-scale outdoor play, you will want at least 10 acres. That's because you need lots of space for maneuvering before teams encounter one another.
Also, you'll need enough space for a buffer zone, so that the people in the neighboring properties aren't at any risk of getting hit by stray pellets.
Bottom Line
Consider yourself lucky if you live near any of the airsoft fields we've put on our list. You have a terrific battlefield where you can indulge your passion without going out of your way.
But if you're not anywhere near any of these places, don't lose heart. As we've already mentioned, the US has lots and lots of airsoft fields, and more are cropping up all the time.
Just play it safe, take it seriously, and have lots of fun. In the best airsoft fields near me in the United States, having gun is virtually guaranteed!