If you're committed to reloading your own ammo, you better have the best reloading manual with you so you know what you have to do.
Even the best reloading presses with the finest accessories won't help much if you don't have a reloading manual that tells you how to reload your ammo properly and safely.
Most people understand that newbies need this type of manual. A reloading manual for beginners can guide a newbie on the various steps needed in reloading their own ammo.
Yet even experienced reloaders have these books as well. In fact, quite a few of them have a bunch of books of this type, all of them vying as contenders for the best reloading handbook in the industry.
But which books deserve a place on your bookshelf? Here's the guide you need to get the best reloading manual you can rely on.
Best Picks for Reloading Manual
With so many reloading manual and books available these days (and that's not even counting the online articles from self-professed experts), you won't have too much difficulty find one of these manuals.
The challenge is finding the best ones, so we've done part of the work for you. You still have to make the final choice yourself, but you'd do well to make your first pick from among these exceptional options:
Hornady 99240 Handbook 10th Edition
Features
Over 1,200 Load Combinations Were Shot To Update And Expand Upon The Previous Edition
Over 1,000 Pages Of Load Data For Over 200 Different Calibers
Reference Manual Provides Shooting Enthusiasts With In-Depth, Easy-To-Understand Explanations Of Internal, External And Terminal Ballistics
Handbook Of Cartridge Reloading An Invaluable Resource
English (Publication Language)
Last update on 2023-12-01 /  Affiliate Links (#ad)  / Images from Amazon Product Advertising API
Since you've got the Hornady brand name right there on the title, you'd expect this to cover various popular Hornady bullets. That means this gives you info on the SST, V-MAX, A-MAX, Interbond, Interlock, and XTP. You'll even get info on new Hornady powders and bullets, like the ELD-X and ELD Match bullets.
But this actually has info for everyone, including newbies and veterans. There's a beginner's "how to" section here, with complete instructions on reloading and especially about the crucial safety precautions.
Then they also offer a lot of loading data, with coverage on the most popular ammo types. The topics also include propellants, along with info on the rifles themselves.
All in all, this is a must have for newbies, as the basics are covered in great detail. It's written in a way that beginners can understand.
It's also a must have for Hornady users, as their load data (and expected velocities) are extremely accurate. With its coverage on pistol and rifle rounds, even experienced loaders ought to have this in their library.
Pros
Written in a way that's easy to understand
Comprehensive safety instructions
Covers popular calibers, while also touching on propellants and rifles
Offers data on the newest bullets
Cons
The data seem more accurate when it's about Hornady bullets
The load info isn't all that complete for some rifle cartridges (notably the 450 Bushmaster)
LEE PRECISION Modern Reloading 2nd Edition
No products found.
This is great if:
You're a newbie.
You're into pistol rounds.
Or if you're a Lee Precision fan and you use their reloading kit.
It's easy enough to realize that this is for the absolute beginner because a large chunk of the book only covers the basics.
For the first 200 pages or so after the loading data, you get basic information like the meaning of various terms, how to use the reloading tools, how to choose powders, how to set up your dies, and other similar topics.
This also gives you more than 28,000 loads, covering 167 cartridges. The load data come from the other companies themselves, however, and not tested for actual results.
This also offers data on casting bullets, which other manuals may not offer. This may also be the best reloading manual for handguns.
This is quite easy to read, and it has tabs that let you find specific info quickly. the high-quality illustrations and graphics also help in explaining concepts and ideas more clearly.
Get this if you're a brand-new owner of a handgun, and you have no clue as to what to do when you're loading bullets. The focus on pistols make this the best reloading manual for pistol owners (especially beginners).
This will also be handy if you're considering Lee precision bullets as well.
The main drawback here is that the focus on rifle rounds isn't as deep. Lee products are also mentioned too frequently, so it sometimes feels that you've bought a lengthy advertising brochure from Lee.
Pros
Written in a way that newbies can understand
Covers basic topics for beginners
Great for pistol owners
Cons
Not really for you if you're only into rifle rounds
The Lee product mentions can be annoying (especially if you don't use their products)
Lyman 50th Edition Reloading Manual
Features
Backed by over 130 years of reloading expertice
The largest selection of bullets, cast bullets, and powders from all Major manufacturers
In depth instruction of how to reload, advance case preparation techneques, how to use Ballistic coefficient, and more
A must have for every reloader from beginner to advanced
New cartridges included: 17 Hornet, 6.5 grendel, 6.5 creedmoor, 6.5-284, 26 Nosler, 28 Nosler, 300 Blackout, 300 rcm, 338 rcm, 450 bushmaster, 458 SOCOM, 50 beowulf
Last update on 2023-12-01 /  Affiliate Links (#ad)  / Images from Amazon Product Advertising API
The Lyman brand has been around offering reloading handbooks for more than a century now, so the respect it has received is quite immense. Many consider the 49th edition as the "must have" book, and this latest edition is even better.
The coverage is truly wide, with a huge selection of bullets from various brands. This works as a reloading guide for 223 Remington, along with other common calibers.
These include cast bullets as well, and they also cover the various powders.
If you're a newbie, then you'd enjoy the how-to-reload tutorial here. Every step of the process is explained in great detail, so you'll know what to do.
Then you also can go over the various articles written by the best gun writers and firearms experts in the world. The topics cover assessing barrel conditions, advanced case preparation, and even the use of ballistic coefficient.
Their load data also don't just come from other manufacturers. Expert Lyman technicians generate and test the data themselves in their advanced ballistics lab, which makes this the best reloading manual for accuracy.
If you're a newbie, then you absolutely need this manual. It offers simply written info but covers just about any potential issue a beginner may encounter.
Even veterans tend to get every edition that comes out, because the info here often don't appear in other manuals. These include load pressures for most powder and bullet combinations, and there's even a list for the potentially most accurate loads.
Pros
Covers every step of reloading
Wide coverage of various bullet brands, including cast bullets
Lyman techs test and generate the data themselves
Lots of articles from experts covering a variety of topics
Very easy to read
Cons
Some new powders aren't covered
A lot of the info is old news for the veteran reloaders
The Beginner's Guide to Reloading Ammunition
Last update on 2023-12-01 /  Affiliate Links (#ad)  / Images from Amazon Product Advertising API
This is available in both paperback and Kindle versions. Some may be surprised as to its inclusion on this list, since there's no actual load data on these pages.
As you may have gleaned from its title, it's geared for newbies. This is a fact that's repeatedly mentioned here.
But then if you're a newbie, you'll find explanations here for ideas, terms, and other reloading aspects that in other manuals you're assumed to already know. You'll get a layman's explanation for things like:
Bullets
Primers
Cartridge cases
Gunpowder
The main purpose of this manual is to let absolute newbies know what to do so that they can overcome their hesitation when it comes to reloading their ammo. This may even be the best reloading manual for beginners.
After reading this, beginners will then have a better idea of what reloading presses and accessories to buy.
They'll be more familiar with the reloading process, and why each step of this process is important. They'll also be able to reload safely, and enjoy the whole reloading process more.
Pros
Written and organized for newbies
You'll know what reloading equipment to get
It explains all the basic stuff that other manuals assume you know
It lays down every step of the reloading process
Best shotgun reloading manual for newbies
Cons
There's really nothing here that vets don't already know about
No load data at all
The ABCs of Reloading
No products found.
This isn't just a "how to" manual. Instead, it broadens the understanding of shooting and reloading newbies about the firearms components and the whole reloading process.
Unlike the Lyman, Lee, and Hornady manuals, this one doesn't give you load recipes and calculations. However, if you're a newbie then you can get any of those manuals, and then the ABCs of Reloading will complement the information on those manuals.
On other words, those other manuals provide you with the technical data you want. This will give you the knowledge you need, especially if you're a beginner.
This will give you a good start so that you'll know what reloading equipment to get, and then you'll also know how to use the equipment. You'll then get thorough explanations on cartridges and their various components.
There's a lot of safety precautions here as well. In fact, the book specifies things you're not supposed to do, before you start any sort of reloading at all.
Pros
Easy to understand
Covers topics for newbies
Emphasizes safety
What is the Best Reloading Manual?
The answer here depends on who you are and what your needs are as a reloader. In general, the best reloading manual fills all your needs regarding the calibers you tend to reload, and will meet your future needs as well.
The source of that information, and the publisher of the manual, is crucial. The writers of all the articles here must be recognized experts in the field.
The data has to be accurate and clearly detailed, so that there's no confusion regarding what you have to do. In addition, the manual should be written in a way that encourages your interest in shooting and reloading.
The best reloading manual doesn't have to be a super-dry technical treatise at all. While it can and should contain technical data, the articles and information must be a joy to read as well.
It's for this reason why some people just can't tolerate budget reloading manual options. With cheap paper and binding, along with unclear graphics, it's just not as fun to read.
Things to Consider Before Buying Reloading Manual
Reloading manuals aren't all the same, so how do you pick one over another? You may find that one is better for you than another by checking out the following factors when you read the reloading manual review articles:
Publisher and Author
A lot of the most reputable reloading manuals in the industry have been released by the manufacturers of ammunition or reloading equipment. These are reliable manuals, especially if you're using their ammo or reloading press.
Others have been published or written by companies and experts with excellent credentials in the shooting industry. You can always Google these names to find out what these people have achieved to judge their reliability and expertise.
Caliber Coverage
This is one of the more obvious factors you want to check out.
After all, the reloading manual isn't much use for you if it doesn't provide any information on the calibers you use. If you're looking for the best reloading manual for 223, then the manual should have that info.
A wide coverage of different calibers is great, so that you have more options regarding different calibers. If you decide to try out another caliber, then you won't have to buy another manual as the reloading manual you have already covers it.
Coverage of Other Topics
Many manuals don't just give you load data. They can offer various articles regarding any of the many different aspects of reloading and shooting.
These articles can broaden your knowledge and increase your overall understanding of shooting. With these tips, you may end up being a better reloader and shooter.
Writing Style
The way the best reloading book offers information (and the actual content itself) should be presented in a way that's interesting. You should find it fun and enjoyable to read.
This is especially true if you're a beginner. In fact, even experienced reloaders find it a chore to go through data and articles that read like dry technical treatises.
If you're a beginner, then the information should be presented clearly, with details and explanations that newbies will need to have. Safety tips will be especially crucial.
Some of the more experienced shooters may not want to waste time on a manual that covers too much of what they already know. For these reloading veterans, the best manuals are those that offer more technical data and new information.
Actual Book Form and Quality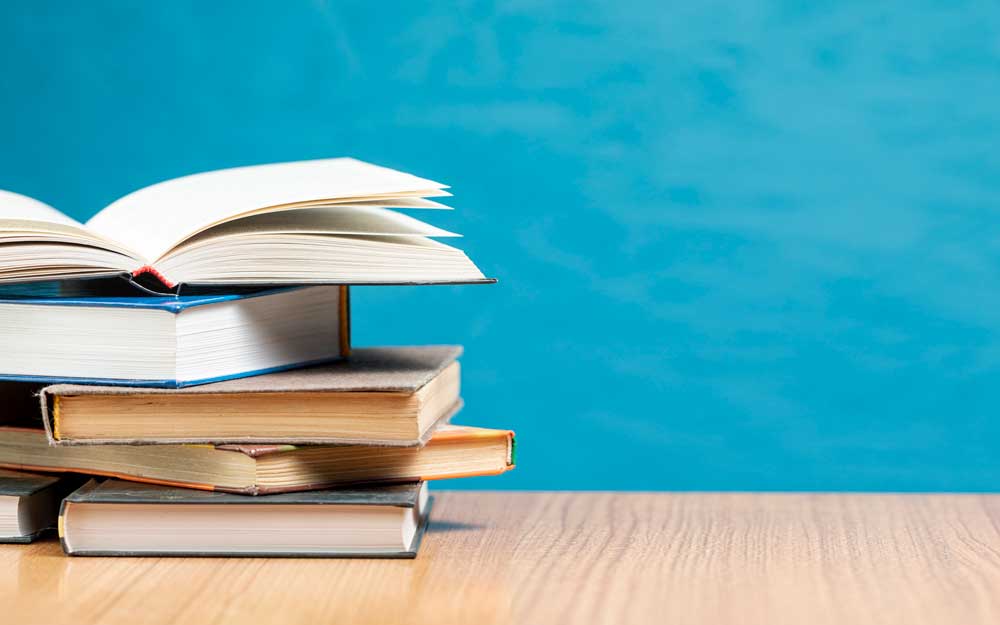 You may find these manuals in ebook form, which you may prefer. That way, you can read some of the articles at any tome during the day, using an ebook reader or even your smartphone.
But you should have the actual paperback (or hardbound) manual in your library. Not only does an actual book prove that it has passed through expert editorial levels, but it forces you to sit down and concentrate.
You need some real time to read, so make some coffee, sit on a comfy chair, and dive in. It does help if the book offers lots of color graphics, and that the pages don't tear out of the spine too easily!
Importance of Having a Reloading Manual
For some newbies, having to buy even the best ammo reloading book seems so unnecessary. Why go for an actual book, when you have the Internet in all its glory?
Others may even think that reloading is an adventure, and that they can just wing it. If it works for their DIY woodshop projects, they say, then it should be the same for reloading, right?
Knowing What to Do
This is the main reason why you need a reloading manual. The manual offers precise steps on what you have to do to reload your own ammo.
If you're a newbie, this is something that you can just figure out on your own. You're lucky if you make a mistake and you end up with just inaccurate ammo.
You're working with gunpowder, don't forget, and stuff can explode if you do things wrong. That's a lot worse!
Many of these manuals are more than just "how to" books. They can offer insightful articles that deepen your understanding of shooting and reloading, and they're able to broaden your horizons.
Even experienced reloaders need a reloading manual, since they have to consult the books for precise reloading recipes. These are the same for chefs, who still need to consult their own notes regarding their recipes for various dishes.
Trusted Source of Information
One of the main problems with the Internet is that there are plenty of dubious sources if information out there. It's a virtual reality in which a worrisome number of people seem to believe that their opinions and uneducated guess are actual facts.
There's basically no real editorial fact-checking that you can rely on when you go online. What you need is a trustworthy source, and that's why you need an actual book with real paper for your reloading manual.
These manuals are written by real people with serious shooting and reloading credentials, with editors and fact checkers double checking everything. It's very much unlike the Internet, where any bozo can just say anything.
Final Verdict
As any true expert in reloading will tell you, a single reloading manual is simply not enough. Even the best reloading book will have gaps in their offered info, and you need other reloading manuals to fill in those gaps.
Besides, some manuals may delve deeper into certain topics and their info can truly broaden your knowledge.
In an ideal world, you should probably start a library and include all the manuals on the list.
That way, you certainly cover just about every important topic when it comes to reloading. Even when you try out a new caliber or a different reloading method, another book will offer the info you need.
If you're still unsure, then here's what we recommend.
Get the Lyman reloading manual first, as it's the most comprehensive of the lot and the data will be accurate. Supplement it if you're getting into new calibers that aren't covered here.
If you're an absolute newbie, then you also need The Beginner's Guide to Reloading Ammunition.
With these 2 books, then you have the best reloading manual collection to start with!