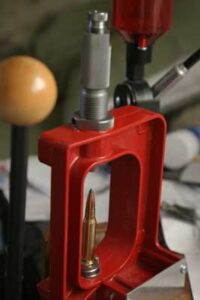 When you have a pistol and the reloading press to reload your own ammo, the next step is usually to find the best pistol dies you can use on that reloading press.
With the right set of pistol dies, you can end up with more accurate rounds while you're able to reload more rounds in a shorter amount of time.
Without the pistol dies, you don't get to reload your own ammo, period. Whenever you pull the handle on your reloading press, these dies actually do the real work on your pistol rounds.
So, which ones are the best? Let's take a look at some of the more excellent options:
Top 4 Pistol Dies: Comparison Chart
As you may have noticed, we stuck to the best 9mm sizing die options. That's so we can focus on the differences in their features and quality.
Some of these brands do offer dies for other calibers, if you're looking for best reloading dies for 357 magnum or for the best 223 reloading dies.
Each pistol die set offers a different number of dies, with their own functions:
Best Picks for Pistol Dies
A quick look through Google online will tell you right away that you have a lot of choices when it comes to pistol dies. To cut to the chase, we've compiled a list of the 4 best options you should consider.
What Are the Best Pistol Dies?
The 2 dies you absolutely need is the resizing die and the bullet seating die. If you're getting a set, it should include these 2 dies.
That's actually why we included a long pistol die option in our list. If you already have these 2 dies, then you may want to consider a crimping die for your 3rd pistol die.
In general, the best picks are made from carbide. Carbide dies don't require you to lubricate your cases before you size them.
You may still go with steel dies, but you need some lubricant on the case first. If you put the case in dry, it may get stuck in the sizing die.
What you should go for are solidly built dies that lessen the time you need to reload your ammo safely. These dies have to be exact in their measurements, plus they have to be durable.
What's the Use of Pistol Dies?
When you have a reloading press, you need to set up the dies on it so that it can then to a specific task needed in the reloading process.
The die may be meant to resize the case, to seat the bullet, or to crimp the round as the last stage of reloading.
If you're using a 5-station progressive die, you may also add a case trimming die and a powder-through expanding die.
Things to Consider Before Buying Pistol Dies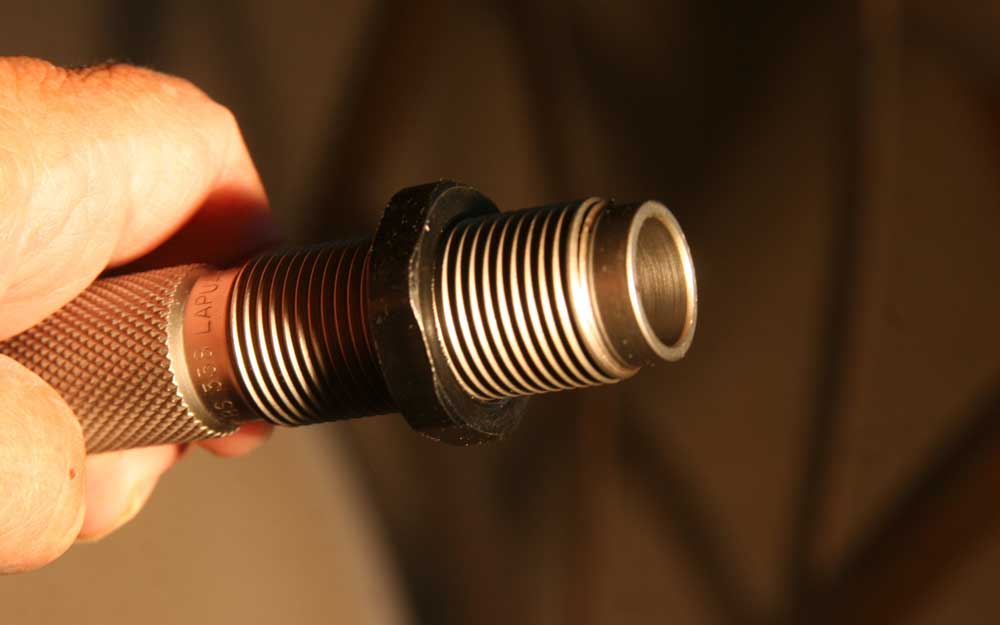 When you're buying pistol dies and reading pistol dies reviews, there are the considerations you have to factor in your choice:
Type of Pistol
While our selection focuses on pistol dies meant for 9mm rounds, you actually have to make sure your dies matches the rounds you're working on. The pistol dies for 9mm rounds may not work for other calibers.
Type of Die
If you're looking for pistol reloading dies, you need at least 2 dies. That means you have to get the resizing/depriming die and the best pistol bullet seating die.
If you've already bought these 2 dies and you want to get another die, then you're looking for a crimping die. You don't usually need this for rifle rounds, but it's great when reloading pistol rounds.
We cited a crimping die here on our list, since you may need it. The need for these 3 dies is also the main reason why 2 of our options here come with 3 dies in the set.
Brand and Quality
If you're into reloading, you may have noticed that the famous brands tend to offer the highest-quality equipment. That's probably why these brands are famous in the first place.
This is especially true with pistol dies, as the brands we've mentioned on our list are all famous. If it's an unknown brand, then you're not likely to get dies that are just as good.
This isn't really brand snobbery—it's just what it is. You need a famous brand for the best dies for pistol.
Material
You do want to go with carbide dies if you're going for the best quality. That's because these dies save you the trouble of lubricating the case before you resize it.
Steel dies can still be a good option, especially if you have a limited budget. But going with carbide is a good investment, plus it saves you a lot of frustration.
Ease of Use
There are some dies that may be problematic for newbies. Of course, it may not take all that long to get used to these dies if you're a beginner, but it's nicer if it's easy to use right at the start.
Price
Some brands are more expensive than others, and you may be tempted to go with the more affordable pick if they offer similar features and benefits.
But if you're a serious reloader, then the price is rather low among your priorities. Don't stick to the best inexpensive pistol reloading dies when you have a better option to go for.
How to Use Pistol Dies
If you're using a single stage press, then you put in a die for a specific task. Then you remove it and replace it for another die that does another task in the reloading process.
For a single stage press, you start with the all-important resizing/depriming die. This will set the spent bullet back into the proper size, while it also pushes out the old primer so it's ready for the new primer.
The other die you need is the bullet seating die. This aligns the bullet properly so you can set it nicely in the case.
You may want to go for a case trimming die, which is often optional. When your case stretches and gets longer over time, this die will trim the case to get it back to the right length.
If you have a progressive reloading press, you may also want a powder-through expanding die. Basically, it helps in funneling the powder in the case you've just resized.
The crimping die is also semi-optional, as often it's the 3rd die people get. It's especially needed for pistol rounds, as you'll use it to tighten the neck of the case around the bullet.
Final Verdict
If you don't have any pistol die yet, you can do yourself a favor and just get the 4-die Deluxe Carbide Set from Lee Precision. The quality is terrific, and you get 4 of them at once.
Your purchase comes with a nice handy case for all 4 dies. You also get the right shell holder, a powder dipper, and even a load data sheet.
Just about everyone who's ever bought and used this set raves about it. It really is that good, and you'll like to agree that this set offers the best pistol dies you can use for your reloading press.